PayPal "Convenient, Fast & Secure Option To Send Money"
Confirm availability prior to sending a PayPal holding fee or payment, as it will automatically be returned if we have not confirmed a specific kitten is available for reservation.
Deposit size $200 USD / name of kitten
paypal link Click Here
paypal QR code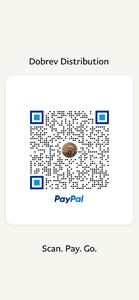 venmo QR code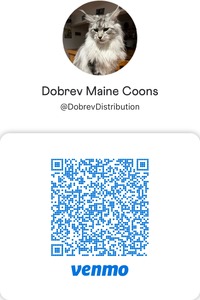 Zelle QR code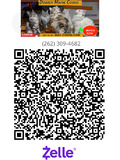 Deposit Policy
A deposit required to reserve a kitten. A deposit will place a hold on a kitten so it will not be available to anyone else. Deposit is non-refundable but may be transferred to a different kitten. Final payment due the day you pick up your kitten
What is included with your pet
*Up to date vaccinations, deworming, and vet health check
*registration can be provided 7-10 days after full payment.
* Bill of Sale with signed agreement
Extras
*Kitty can be spayed/ neutered on customer request
*Kitty can be sold with breeding rights.
*Additional info pet request.
Return Policy
You can return the cat only in case of genetic disease detected. A written statement by the veterinarian identifying the problem must be provided.